Innovación y Servicios para el Desarrollo del Sector Privado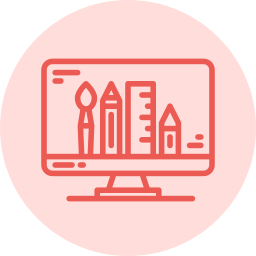 Projects
World Bank Projects
As STC:
Identifying service sectors with high potential growth in the Dominican Republic – 2021–22 (Advisory)
Innovation policy note for Kazakhstan – 2020–21 (Advisory)
As Staff:
EC Economic Diversification & Industrial Services – 2016. Ecuador (Lending)
KZ Technology Commercialization Project –2016 Kazakhstan (Lending)
EC Innovation and Value Chains 2016 Ecuador (Advisory)
UY Promoting Innovation to Enhance Competitiveness – 2007–16. Uruguay (Lending)
Integration into Global Value Chains – 2016 Uruguay (Advisory)
JM Foundations for Competitiveness & Growth – 2015 Jamaica (Lending)
Ecuador Competitiveness and Services for Competitiveness – 2013–15 Ecuador (Advisory)
Inter-American Development Bank projects:
Innovation in tourism and professional services (2013) the Dominican Republic.
Services and productivity in Latin America and the Caribbean (2011–13) Chile, Peru, Costa Rica, Mexico, Brazil, Argentina, Jamaica.
European Union Projects:
Jordan Modernization of the services industries (2010–11) Jordan European Commission—Ecorys • Projects on industrial policy and services for Europe (2005–09) European Commission—Ecorys
Spanish projects:
Principal evaluation, Collaborative R&D and Innovation grants, evaluation and selection of candidates, region of Madrid (2018–21).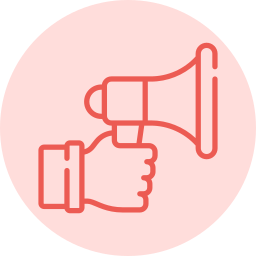 Publications
Innovation in developing economies
Rubalcaba, L., Lagunes, H. and Reynoso, J. (2018) Service innovation in developing economies: research avenues. In Faiz Gallouj (Ed.) The Future of Services Innovation Research. Edward Elgar. Pages 68-84
Rubalcaba, L., Slavova, S., Kim, M.D., Merino De Lucas, F., Franco-Temple, E., Michelle Victor, J. (2017). Innovation for Productivity Growth in Ecuador: Unlocking Constraints through Horizontal and Cluster Development Policies. The World Bank. 2017/6/13
Rubalcaba, L., Aboal, D., Garda, P. (2016) Service innovation in developing economies: evidence from LatinAmerican and the Caribbean. Journal of Development Studies 52(5), 607-626
Rubalcaba, L, Gago, D., Ariano, M, Tripathi, A. (2016) Services and innovation for the competitiveness of the Ecuadorian economy, Policy Research Working Paper 7767, The World Bank Group.
Rubalcaba, L. (2015) Service innovation for developing economies: Policy rationale and framework. Emerging Markets Finance and Trade, Vol. 51 (3), 540-557.
Aboal, D., Crespi, G., and L. Rubalcaba (2015): La innovación y la nueva economía de servicios en América Latina y el Caribe. Retos e implicaciones de política. CINVE – IDB, IDB Publications.
Rubalcaba, L. (2013) Innovation and the New Service Economy in Latin America and the Caribbean. Discussion paper N0. IDC-DP-291. IDB publications.
Open and user innovation in private sector
Rubalcaba, L. and Deschryvere M (2022) The uneven role of users in service innovation performance. Economics of Innovation and New Technology
Franco, J. and Rubalcaba, L. (2021) Innovation and SDGs through social media analysis: messages from FinTech firms. Journal of Open Innovation: Technology, Market, and Complexity. 2021, 7(3), 165;
Gallego Martínez-Alcocer, J., Di Meglio, G., Vänskä, J, and Rubalcaba, L. (2019) Customer-Involvement in New Service Developments: Insights from Spanish Tourism Firms. UCJC Business & Society Review (former Universia Business Review), 62, 82–97
Rubalcaba, L, Gago D. and J. Gallego (2018) Services innovation towards open and social innovation. In European Commission (Ed) Open Innovation 2.0 yearbook 2017–2018, European Commission.
Battisti, G., Gallego, J., Rubalcaba, L. and Wimdrum, P. (2015). Open innovation in services: knowledge sources, intellectual property rights and internationalization. Economics of Innovation and New Technology 24 (3), 223– 247
Hipp, C., Rubalcaba, L. and Gallego, J. (2013). Services and organisational innovation: The right mix for value creation. Management Decision, 51 (6), 1117–1134
Gallego, J., Rubalcaba, L. and Suarez, C. (2013) Knowledge for Innovation in Europe: The Role of external knowledge on firms' cooperation strategies. Journal of Business Research, 66(10), 2034.
Gallego, J., Rubalcaba, L. and Hipp, C. (2013) Organisational innovation in small European firms: A multidimensional approach. International Small Business Journal, Vol. 31, 5, 563-579
Service innovation, knowledge-intensive services, forecasting and policy
Gallouj, F., Weber, M., Stare, M., Rubalcaba, L. (2015) The futures of the service economy in Europe: a foresight analysis. Technological Forecasting & Social Change. Vol. 94, 80–96.
Hipp, C., Gallego, J., Rubalcaba, L. (2015). Shaping innovation in European knowledge-intensive business services. Service Business 9 (1), 41–55
Rubalcaba, L. Michel, Sundbo, J., S., Brown, and J Reynoso (2012) Shaping, organizing, and rethinking service innovation: a multidimensional framework, Journal of Service Management, Vol. 23 Iss: 5, pp.696–715.
Rubalcaba, L. (2011) The challenges for service innovation and service innovation policies. In Promoting Innovation in the Services Sector. Review of Experiences and Policies. The United Nations, UNECE, pp. 3–29.
Rubalcaba, L., Gallego, J., and Den Hertog, P. (2010). The case of market and system failures in services innovation The Service Industries Journal: Vol. 30, 4, 549–566
Rubalcaba, L., Gallego, J, and Gago, D. (2010) On the differences between goods and services innovation. Journal of Innovation Economics Vol. 5: 17–40
Rubalcaba, L. (2007) Which policy for service innovation? Science and public policy 33, 10, 745–756 • Gago, D. and Rubalcaba, L. (2007) ICT and innovation in services: towards a multidimensional approach for impact assessment. Journal of Evolutionary Economics. Vol. 17, 25–44
Entrepreneurship, startups, and business value
Gupta, V. Rubalcaba, L. and C. Gupta (2022), Global Requirement Engineering through secondary market research: Lessons from real consulting project, IT Professional, IEEE, 2022.
Gupta, V., Rubalcaba, L. and C. Gupta (2021), Multimedia Prototyping for Early- Stage Startups Endurance: Stage for New Normal?, IEEE Multimedia 28 (4), 107-116
Gupta, V., Rubalcaba, L., Fernandez-Crehuet, J. M., and Pereira, L. F. (2022), Innovation Through Startup Collaboration, in IEEE Engineering Management Review 49 (3), 126-135
Gupta V. and L Rubalcaba (2021). Competency-Industry Relatedness (C-IR) Framework for Sustained Business Growth in Startups during and Beyond Pandemic: Myths and Lessons from Publicly Funded Innovative Startups. Sustainability 13, no. 9: 4632. https://doi.org/10.3390/su13094632
Gupta, V. and Rubalcaba, L. (2021), Creating Business Value from Online Hackathons, IEEE Potentials, 40, 5